WHEN WILL BARBAROSES BEGIN
The countdown has begun for the historical series Barbaros Brothers, which is expected to meet the audience with its breathtaking scenes from TRT 1's highly anticipated series 'Barbaroslar'. While there are famous and experienced actors in the series, Engin Altan Düzyatan plays the leading role. When will Barbaroses begin, on what day and at what time? Who are the actors of Barbaros, where is the series filmed? All these questions become even more curious with the release of Barboros trailers.
WHEN WILL THE BARBAROSES BEGIN?
The filming of the series, which was suspended due to the pandemic, resumed in the last weeks of March. The broadcast date of the series has not been announced, but it is expected to be broadcasted on TRT 1 screens in September and it is expected to be broadcasted on thursday.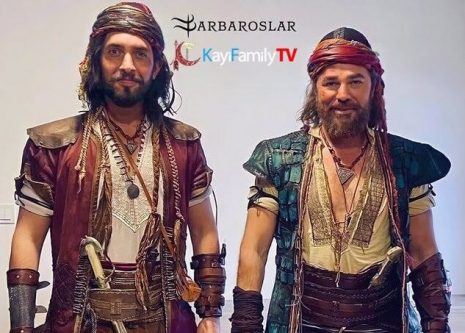 WHO ARE THE BARBAROS' ACTORS AND ACTRESSES?
In the cast of the Barbaroslar series; In addition to Engin Altan Düzyatan and Ulaş Tuna Astepe, İsmail Filiz, Batuhan Bayar, Yetkin Dikinciler, İshak Caner Topçu, Bahadır Yenişehirlioğlu, Yiğit Özşener, Pelin Akil, Gülcan Arslan and Melis Babadağ take part. Directors were brought from world-famous productions for the shooting of the Barbaroslar series. .
WHO IS THE SCRIPT WRITER AND DIRECTOR OF THE BARBAROS SERIES?
Taylan Brothers are in the director's chair of the Barbaros series, written by Cüneyt Aysan, Ozan Aksungur, and Oğuz Ayaz. The production of the highly anticipated series was taken by ES Film.