SULTAN ABDULHAMID'S POWERFUL MEMORY
SULTAN II. ABDULHAMID KHAN'S POWERFUL MEMORY
His Memory
AbdulHamid Han II would never forget something he saw or heard even if only once. His retentive memory would give everyone a shock.
The Sultan was dethroned and taken to Salonica by the rebels. When he was on probation, one of the guardian officers drew his attention. His name was Cevher Agha and said:
''I know this man. I never forget people after meeting them. I'm sure it's him. When I was hosting the Emperor (of Germany) at the Talimhane Kiosk, I showed my guests how I drilled my young soldiers. This man was a young boy then. The way he used his sword was remarkable. The Emperor and I liked it a lot. Thus, I gave him a gold medal with my own hands. His name is Hakki Efendi. Ask him if you can find a way to talk to him, I want to know what he is going to say.'' Cevher Agha found a way and told Lieutenant Hakki Efendi about it. Hakki Efendi was surprised, and said: ''Yes, it's me. How come he still remembers me? I was very young at that time. Now I am forty. I have grey hair, years passed by. I am actually stunned by his memory… But please, don't mention about this to anyone.''
Fifty Years Ago
During the last years of 19th century, he asks to an Ambassador:
''Excellency, you seem familiar! Have we met before?''
''I don't think we have, Your Majesty. I haven't visited your lands for half a century.''
''So you were here fifty years ago!…''
''Yes, Your Majesty. During the reign of your dear father Abdulmecid Han, my father was the first clerk of the embassy. When he accepted the council of the embassy to his room, I was there, next to my father. But I was nine years old.''
''Alright! I was around 10, and I was watching the council behind the trellis! So that's where I saw you!''
Remembering the 9 year old child after fifty years shocked the Ambassador.
Streets of Paris
Let's hear it from a European author:
''He perfectly fulfilled his duty in Paris with his intelligence and knowledge. It was obvious for everyone that this man who is very talented in hiding his emotions (when he was 17-18 years old) was interested in everything and making research about them in detail.
Despite the 30 years that passed by, AbdulHamid II remembered the streets of Paris that he saw before, and the names of the officers who he was introduced to.''


Translated from "Dahi Hukumdar Sultan II. AbdulHamid Han" book.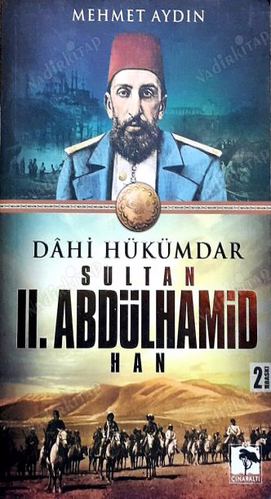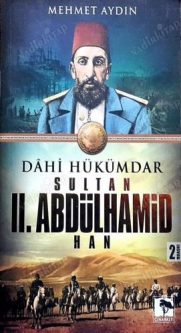 INEGOL ITS EARLY OTTOMAN CONQUEROR
Inegöl & its early Ottoman conqueror, Turgut Bey
(Translated from the official Inegöl City & Inegöl Chamber Of Commerce & Industry webpages & also some available translations of early chronicles)
If you want, you can skip sections on ancient history of İnegöl & go straight to early Ottoman history [that is being showcased ın Kuruluş Osman Season 3]
About the Name of İnegöl
The name of İnegöl in the Byzantine Period was Angelacoma. However, a source has not yet been found to confirm the claims that the name İnegöl is the distorted pronunciation of Angelacoma.
In the sources, it is seen that the name İnegöl was written in different forms. However, it is known that in most of the Ottoman sources it was written as Ayna-Göl or İne-Göl.
Evliya Çelebi, tells in his travel book that İnegöl is derived from Ezinegöl; He narrates that İnegöl took the name "Ezinegöl" because it was conquered on Friday, that is, Ezine day according to the parlance of those days, and that in time, the "Ez" part at the beginning was removed and it was called only İnegöl.
Archeological Surveys.
The history of İnegöl, according to the findings of the archeological surveys carried out in 1847 and 1942, dates back to 3000 BC. There are 6 mounds of archeological interest in İnegöl, namely Cumatepe, İnegöl 2, Şıbalı, Boğazköy, Palangatepe and Kurşunlu.
Today, the mound in the middle of the city, around the municipality headquarters, is called Cumatepe.
During excavations carried out by Bursa Archeology Museum in 1999 on the Cumatepe mound in the city center, mixed aged objects ranging from the Late Ottoman to the Chalcolithic Period were found.
Inegol in Antiquity
İnegöl has been invaded frequently due to its strategic location on military and commercial routes since ancient times.
It has been determined that Phrygians, Lydians, Persians and Macedonians successively ruled in İnegöl, which has a history of 5000 years. In 74 AD, it came under the rule of the Roman Empire.
And after the split of the Roman Empire in 395 AD, İnegöl passed under the rule of the Eastern Roman Empire (Byzantine). It continued to be under Byzantine rule as a Tekfurluk center until the establishment of the Ottoman Principality by Osman Ghazi.
The Establishment of the Ottoman State and the Conquest of İnegöl
Osman Bey, who became the head of the principality in 1281 upon the death of his father Ertuğrul Bey, began the conquests against Byzantium soon after.
[Official Webpage from Inegol Chamber Of Commerce & Industry also adds that Osman Bey initially followed a policy of maintaining cordial, good working, relationships with the feudal landlords in Bursa, Bilecik and surroundings. Except with Ayah Nikola.]
In a battle with Ayah Nikola, the battle of Ermeni Beli in 1284, he and his men had to retreat after the martyrdom of Baykoca, the son of his brother, Savcı Bey.
Baykoca was the first martyr of the dynasty and his grave is in Hamzabey District of İnegöl.
Despite the retreat (and Bayhoca's martyrdom), Ottoman history began with this first military operation.
The foundations of a state that would rule for six centuries were laid in the quadrangle of Söğüt, Bilecik, Domaniç and İnegöl in a short period of time.
After a while, Osman Bey raided Kulaca Castle near İnegöl and conquered the castle. The year of this conquest event was recorded as Hijri, 684, Gregorian, 1285 in the chronıcles of Aşıkpaşazade, and it was stated that this conquest was the first conquest of Osman Gazi.
[It is also mentioned in some early chronicles that deeply affected by Bayhoca's martyrdom, Osman Bey never visited Angelacoma (İnegöl) and surroundings for approximately 14-15 years, while continuing with conquering other castles – the Karcahisar (İnönü Castle), Bilecik and Yarhisar Castles. A great many friends of feudal landlord of Angelacoma were thus erased from history]
Concerned about these developments, İnegöl tekfuru, Nikola, formed an alliance with other tekfurs to eliminate Osman Bey.
Osman Bey, becoming aware of this alliance, assigned the conquest of İnegöl to his comrade, Turgut Alp.
[in many early sources, Turgut Alp is referred to as Osman Bey's dear friend & comrade – which make it reasonable to assume that age wise, he 'might' have been Osman Bey's contemporary. This is the more widespread understanding & the reason why in the earlier TRT series on Osman Bey, he was shown as Osman Bey's contemporary & friend]
With the siege plan implemented by Turgut Alp, İnegöl was finally conquered in 1299. After this conquest, Osman Bey handed over the administration of İnegöl and its surrounding villages to Turgut Alp.
[[According to early Ottoman sources, Turgut Alp was also with Osman Bey during the conquest of 'Yarhisar' and was then commissioned with the conquest of Inegol. In these sources, it is also mentioned that Turgut Alp first sieged the city and then Osman Bey came to his aid. It was also mentioned that during the conquest of Inegol, the city's Tekfur, Aya Nikola, was executed and thereafter, Osman Bey assigned the administration of Inegöl & ıts surrounding villages to Turgut Alp]
The region where Inegol's Kirles (Paşaören), Süle, Genci (Turgutalp Village), Gelene (Kayapınar) and Kıran Neighborhoods are located were called the Turguteli-Turgutlar district.
Turgut Alp, who also contributed significantly in the subsequent conquest of Bursa by Sultan Orhan, passed away in the village of Genci (today's name Turgut alp Köy Mahallesi), where he had settled in his later years.
His mausoleum is on a large hill overlooking İnegöl in Turgut Alpköy Mahallesi, and a memorial ceremony is held around the mausoleum every year on the day of Hıdrellez.
The naming of a neighborhood, a village, an Anatolian High School and a mosque in İnegöl after Turgut Alp is an indication of the place this highly successful early Ottoman commander holds in the collective memory of generations that came after him.