How Was The Ozcivit Crisis Resolved In Kurulus Osman Series?
How Was The Ozcivit Crisis Resolved In Kurulus Osman Series?
Rating record holder "Kurulus Osman"'s leading actor, Ozcivit, has drawn the attention of his careful followers, as he recently unfollowed both the producer of the series and the official page of the series.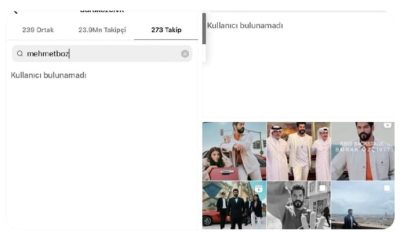 The series "Kurulus Osman" will end its 4th season with its 130th episode, which will be screened on Wednesday, June 14th. The behavior of Burak Ozcivit, who has been planning for the project to last 5 seasons since the day he shook hands with the producer, surprised his fans who followed every step he took.
Burak Ozcivit unfollowed both the producer of the series, Mehmet Bozdag, and the official page of the series. It was also noteworthy that the famous actor removed the photos of the series.
It was learned that Ozcivit, whose reason for this behavior was a matter of curiosity, was angry because of the final episode's script. According to the allegations spoken in the backstage, the famous actor was disturbed by a key scene in the script where he was in the background, and he got angry and unfollowed the producer on social media. The crisis was resolved after a change in the scenario. Burak Ozcivit later added the unfollowed accounts back to his following list.
WATCH KURULUS OSMAN WITH ENGLISH SUBTITLES
When Will Kurulus Osman Season 5 Start
When will Kurulus Osman Season 5 start? Kurulus Osman Season 5 release Date.
Preparations for the new season have been completed in the Kurulus Osman series, which will meet its audience with its 5th season. Filming for the TV series Kurulus Osman, produced by Mehmet Bozdag, will begin at the end of August; However, while many ATV series will meet the audience in September, unfortunately Kurulus Osman will wait for another month.
Uğur Güneş Will Play The Role Of Selahaddin Eyyubi
UĞUR GÜNEŞ WILL PLAY THE ROLE OF SELAHADDIN EYYUBI.
The leading role of the Selahaddin Eyyubi series, which will meet with the audience on the TRT 1 screen in the new season, has been announced.
Emre Konuk, the owner of Akli Film, announced that the role of Selahaddin Eyyubi was given to Ugur Gunes. Ugur Gunes recently took part in the TV series "Al Sancak", which was also broadcast on TRT 1.
"Again… We are embarking on a new journey with my old friend. The role of Selahaddin Eyyubi, the conqueror of Al-Quds, is entrusted to Ugur Gunes with his talent, passion and love for his job.", Konuk said.