Es Selamun Aleykum.
Normally i send what i write to translators or native English speakers and share their edit but this time no need edit. Some of you may be missed my broken English 🙂
As you notice at title, KayiFamilyTV share all work with DOWNLOADABLE in a different site. But of course like every premium service it will have cost but before that what we have in this site?
Payitaht AbdulHamid, Kurulus Osman, Barbaroslar, Destan, Alparslan Buyuk Selcuklu, Uyanis Buyuk Selcuklu, Isimsizler, Kuslarla Yolculuk, Sevda Kusun Kanadinda…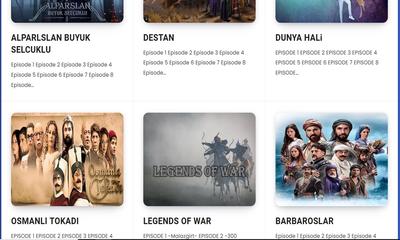 For now in site these series added. InşaAllah there will be more. We have on-going projects. May be we will share first in there its up the situation.
Here an example for download links;
There are 2 sources Google and Yandex but we dont share these links with anyone so these links are like zero kilometer cars. You can watch or download and make archive. For now there are close to total 500 episodes. Joining this premium site cost is £99. One time pay, stay lifetime. No payment after that. This also include future seasons.
+ Why so expensive?
– For lifetime deal i dont think but if you still think expensive here you can watch FREE! Also i dont want so much people in there that is why high price.
+ Why do i need to join there, i already watch here?
– Keep watching 🙂
+ Why you dont make it free?
– Because we dont pay with stones to translators, hosting, video hosting, domain etc…
When you join this premium site you will also have access to people who really give effort, work day & night behind curtain. You will meet with real KayiFamily team and you can give advice them 🙂
You know we have so many clone sites. People not just take our videos but also name, logo… So you will also support people who really work for this da'wah. As you notice we just not translate "Popular" series but also articles, videos but its not enough for me and it will be never enough until last breath InşaAllah. We need economical power for produce more.
We dont ask montly payment like netflix, amazon. We dont ask annually too. One time payment and stay lifetime. We need new minds, new ideas, new supporters. We have a da'wah and looking partner for this.