Turkiye is living it's worse days in the last 100 years. It was a very strong earthquake, maybe the worse land earthquake ever. It hit so strongly and damaged so many houses. So many people lost their lives. Inna Lillahi wa inna ilayhi rajiun.
We are living such hard days… Please stop asking about episodes. Noone cares about episodes in Turkiye right now. If you want to help people who are affected by this strong earthquake you can find the information below. Please do not trust every site. These are official sites. Your help will go directly to people who need it. Please be smart don't be fooled by satanic people who use people's mercy… EyvAllah!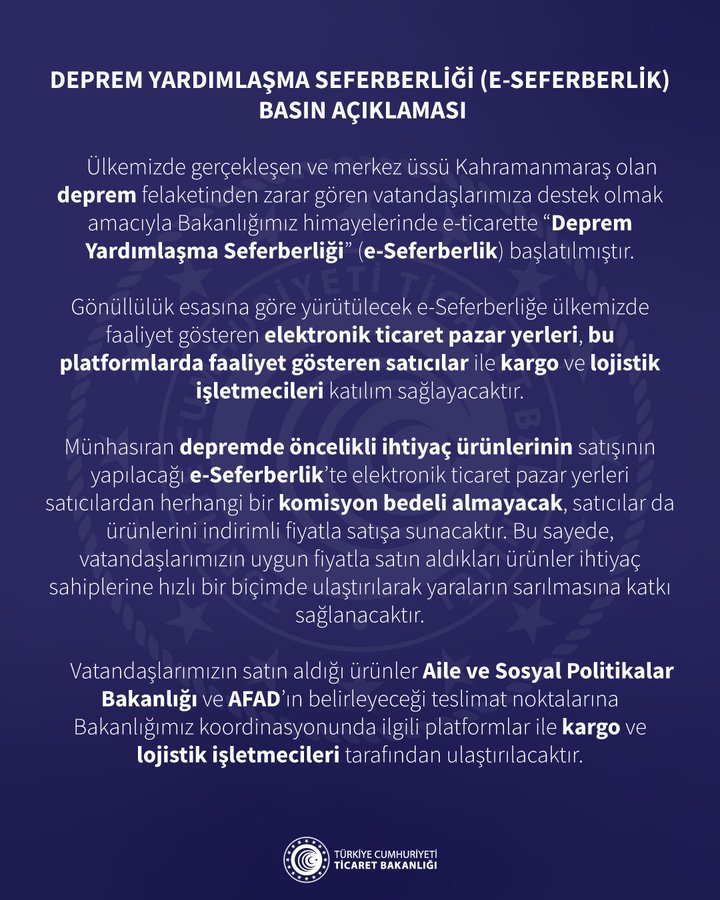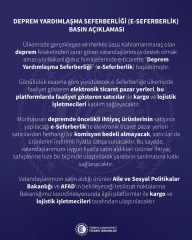 English meaning in short: A mobilization in e-commerce was initiated in order to support the people who were hurt because of the earthquake disaster in Turkiye. Permission of the Presidency of the Republic has been obtained. You can see the items that earthquake victims need in the link we shared. The products you buy will be taken to them directly. Clothing is also needed, but many boxes of clothing have been sent to the region. We kindly ask you to help them with baby food, diapers, personal care items, food, electronic heaters, and shoes.
AFAD official campaign: https://en.afad.gov.tr/earthquake-humanitarian-aid-campaign
AFAD donation accounts: https://en.afad.gov.tr/earthquake-donation-accounts
IHH OFFICIAL: https://ihh.org.tr/en
Trendyol: https://www.trendyol.com/sr?cid=619322
Amazon: https://www.amazon.com.tr/hz/wishlist/ls/1EBJ7MY9SZPZ4
Alimdaad: https://www.alimdaad.com/content/projectdetails.jsf
ALPARSLAN BUYUK SELCUKLU EPISODE 48
ALPARSLAN BUYUK SELCUKLU EPISODE 48 WITH ENGLISH SUBTITLES. ALPARSLAN BUYUK SELCUKLU SEASON 2 EPISODE 21 WITH ENGLISH SUBTITLES.
What will happen on Alparslan Buyuk Selcuklu Episode 48?
Tugrul's edict regarding Alparslan's enthronement reached Alparslan's hand, and Alparslan stood in front of Suleyman with this edict. Will Suleyman leave the throne in accordance with the edict, or will he rise against the edict and try to protect his sultanate? Will Alparslan be able to take the throne from Suleyman, or will he find new remedies against Suleyman's games?
Alparslan, who learned that Seferiye was abducted, will take action against this situation. Alparslan will both fight for the throne against Suleyman and try to save Seferiye. At the same time, it will take precautions against attacks from Kutalmis. Seferiye was held captive by the savages, waiting on the edge of death. Will Seferiye send news to Alparslan in order to get rid of the savages, or will she save herself from this trouble with a plan she has set up herself? Will the Savages give Seferiye to Byzantium and make a more profitable deal?
Where to watch Alparslan with English Subtitles?
Kutalmis took action to take the reign with Tugrul's death and mobilized all his troops. Will Kutalmis be able to walk to Ray and take the throne, or will this effort not be enough? A difficult struggle awaits Kutalmis with his brother Rasul Tegin. What will be the new target of Grigor and Leon, who recaptured Vaspurakan and Surmari? Will they run their plans through Suleyman again, or will they play their cards open? Will they be able to pull Suleyman from the shadow of his vizier Amidulmulk and take him with them?
How to watch Alparslan Buyuk Selcuklu with English Subtitles?
IF A VIDEO BUFFERS OR DOES NOT WORK WELL FOR YOU, PLEASE TRY THE OTHER
SOURCES

.
Alparslan Episode 48
FULL EPISODE

ALTERNATIVE

Disclaimer:
This content is provided and hosted by a 3rd party server.
Sometimes this servers may include advertisments.
KayiFamilyTV.com does not host or upload this material and is not responsible for the content.