SHOCKING NEWS FROM ALPARSLAN SERIES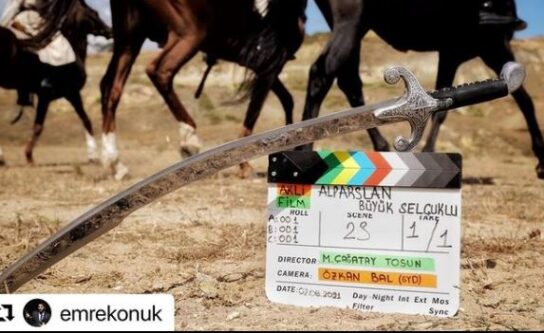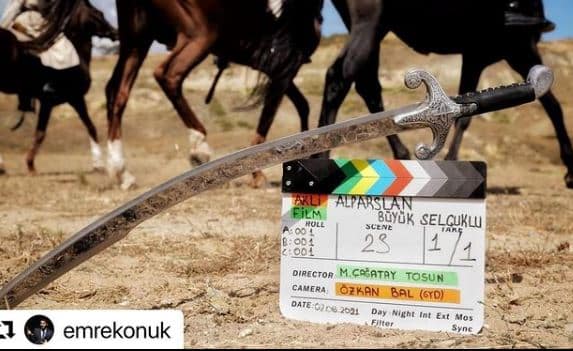 TRT 1's AlpArslan Buyuk Selcuklu series, which broke the viewing records on Monday evenings last season, will continue its screen journey with AlpArslan era this season.
A disagreement broke out with the director leavening the show. Director crisis broke out in the TV series. M. Çağatay Tosun, the director started filming the first episode left the series.
The new director of the famous series was a matter of curiosity, as fans have been waiting eagerly, and finally that name has been revealed. It was learned that Sedat İnci, who shot the series for the first season, took over the head role of the team again. The set of the series was interrupted for 2 days due to the change of director.
Many successful names such as Barış Arduç, Fahriye Evcen, Mehmet Özgür, Barış Bağcı, Erdinç Gülener, Sarp Levendoğlu, Gizem Karaca and Korel Cezayirli are appearing in the series.
Queen of Malaysia Visited Kurulus Osman Set!
Queen of Malaysia visited the set of the TV series Kurulus Osman.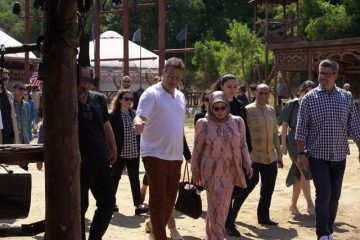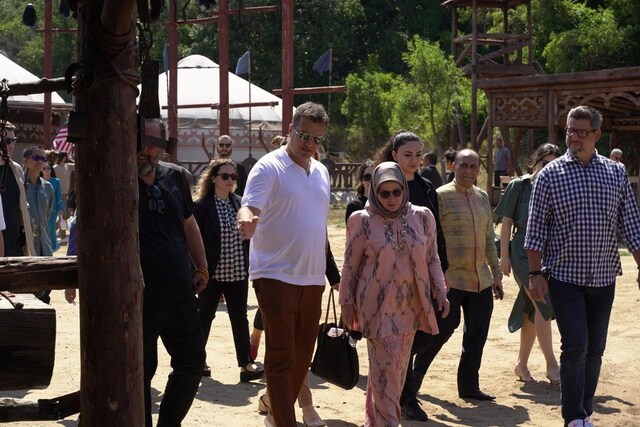 Meeting with the producer and screenwriter Mehmet Bozdag and the actors, Queen Azizah congratulated Bozdag Film for its success. Conveyed her congratulations and wishes of gratitude on behalf of the Malaysian people.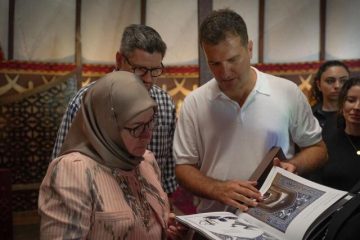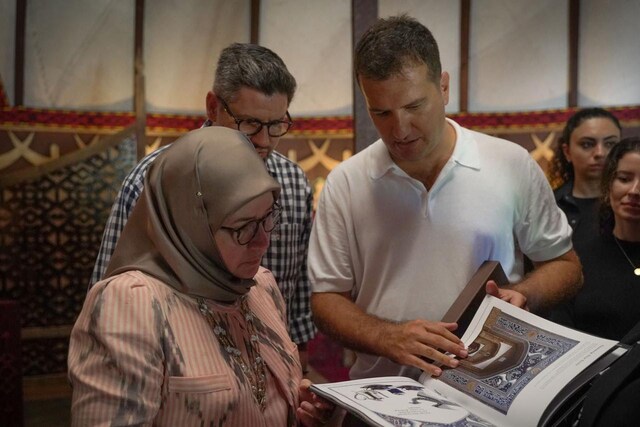 During their visit, Queen Azizah and the Malaysian delegation were accompanied by Mehmet Bozdag, the Director Metin Gunay, the actors of the TV series Kurulus Osman and Bozkır Arslan Celaleddin Harzemsah, Ozge Torer, Ahmet Yenilmez, Yigit Ucan, Çagrı Sensoy, Acelya Ozcan and Emre Kıvılcım.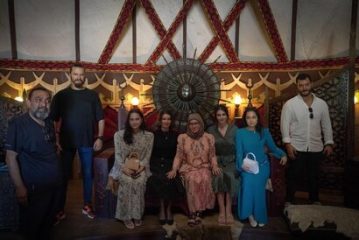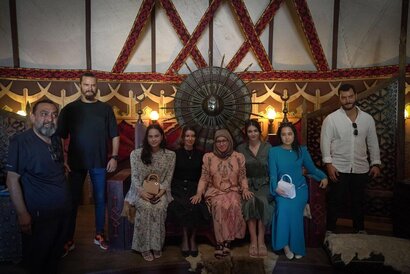 Queen Azizah, who visited the plateau, received information from Mehmet Bozdag about the Bozdag Film Plateau and its productions. Said that she watched all the episodes of the Kurulus Osman, Destan and Bozkır Arslan Celaleddin Harzemsah series and was a follower of the series.
Expressing her admiration for Bozdag Film Plateau, Queen Azizah said, "You teach the history, I look forward to every episode of your TV series, I don't miss any of them. I'm looking forward to the new episodes," she said.
Mehmet Bozdag and the actors of the TV series presented the costumes, daggers, Turkmen Headgear and handmade special design products of HAR Art to Queen Azizah.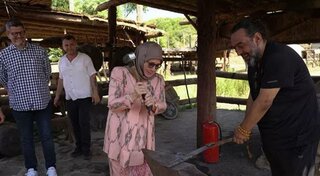 Queen Azizah, who was visiting the blacksmith's workshop in Kayı Obası, forged an iron on the anvil, saying "Allah is HAYY (The One Ever-Living) Allah is HAQQ (The Absolute Truth)".
King of Malaysia Sultan Abdullah Ri'ayatuddin Al-Mustafa Billah Shah and Queen of Malaysia Tunku Azizah Aminah Maimunah Iskandariah completed their official visit in Ankara and left Turkey.