KURULUS OSMAN SEASON 3 NEWS
Kurulus Osman Season 3 News
"Kuruluş Osman", which was broadcast in 37 countries around the world with ATV, was at the top of the ratings with great interest from the audience in both seasons.
'Kuruluş Osman' series, which had huge ratings reached hundreds of millions of viewers in all countries where it was broadcasted. Mehmet Bozdag, the producer-screenwriter and project designer of the series, announced that the start of the new season has started filming on his Instagram account. In the post, Bozdag shared with the audience the message "We have started filming the new season of our TV series, "Kurulus Osman", which we set out with great efforts. I wish good luck to our actors/actresses and the whole team".
In the second season finale of Kurulus Osman, which tells the story of the march from the Kayi Tribe of 400 tents to the world state; Osman Bey, who consolidated the Turkish dominance in the border region with his victories, won a great victory by defeating the Byzantine army led by Commander Dukas and Inegol Tekfuru Nikola.
Osman Bey finds out that Bala Hatun is pregnant by receiving the good news of his heir.
Bozdag mentioned:
"The audience will watch a completely different Kurulus Osman"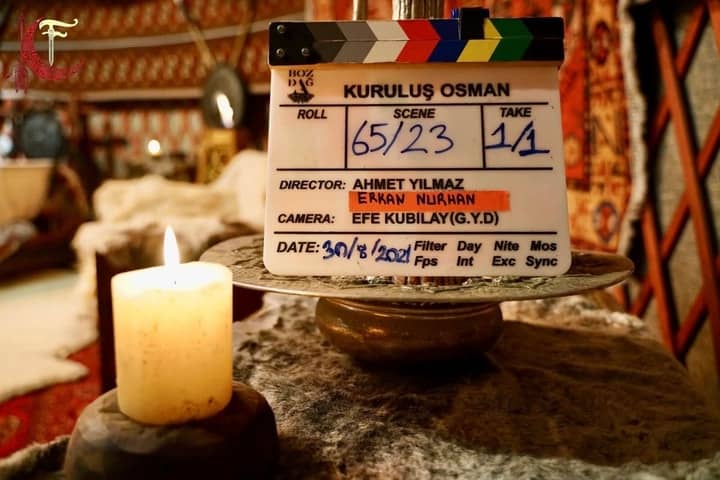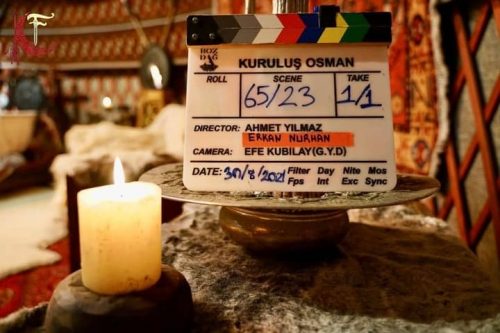 While the countdown for the new season continues, Mehmet Bozdag, the producer, screenwriter and project designer of 'Kurulus Osman', said that the story will grow in the third season of the series with new characters Stating that they will explain the process of establishing the state with new victories and strategic moves by Osman Bey, who established dominance in the border region.
He said, "We will now cover a period when Osman Bey's moves resonated not only in the border region, but also in Byzantium, the Western world and the whole Anatolian geography. He is considered a genius by all world historians. We will explain about Osman Bey's strategy, science, politics, relations and commercial successes as well as his heroism, the audience will watch a completely different Kurulus Osman,"
So there you have it folks, some great news and clues about the start of Season 3. Get your popcorn ready Season 3 is going to be the best yet.
ALPARSLAN BUYUK SELCUKLU EPISODE 48
ALPARSLAN BUYUK SELCUKLU EPISODE 48 WITH ENGLISH SUBTITLES. ALPARSLAN BUYUK SELCUKLU SEASON 2 EPISODE 21 WITH ENGLISH SUBTITLES.
What will happen on Alparslan Buyuk Selcuklu Episode 48?
Tugrul's edict regarding Alparslan's enthronement reached Alparslan's hand, and Alparslan stood in front of Suleyman with this edict. Will Suleyman leave the throne in accordance with the edict, or will he rise against the edict and try to protect his sultanate? Will Alparslan be able to take the throne from Suleyman, or will he find new remedies against Suleyman's games?
Alparslan, who learned that Seferiye was abducted, will take action against this situation. Alparslan will both fight for the throne against Suleyman and try to save Seferiye. At the same time, it will take precautions against attacks from Kutalmis. Seferiye was held captive by the savages, waiting on the edge of death. Will Seferiye send news to Alparslan in order to get rid of the savages, or will she save herself from this trouble with a plan she has set up herself? Will the Savages give Seferiye to Byzantium and make a more profitable deal?
Where to watch Alparslan with English Subtitles?
Kutalmis took action to take the reign with Tugrul's death and mobilized all his troops. Will Kutalmis be able to walk to Ray and take the throne, or will this effort not be enough? A difficult struggle awaits Kutalmis with his brother Rasul Tegin. What will be the new target of Grigor and Leon, who recaptured Vaspurakan and Surmari? Will they run their plans through Suleyman again, or will they play their cards open? Will they be able to pull Suleyman from the shadow of his vizier Amidulmulk and take him with them?
How to watch Alparslan Buyuk Selcuklu with English Subtitles?
IF A VIDEO BUFFERS OR DOES NOT WORK WELL FOR YOU, PLEASE TRY THE OTHER
SOURCES

.
Alparslan Episode 48
FULL EPISODE

ALTERNATIVE

Disclaimer:
This content is provided and hosted by a 3rd party server.
Sometimes this servers may include advertisments.
KayiFamilyTV.com does not host or upload this material and is not responsible for the content.