Prayer of Sultan AbdulHamid II
Prayer of Sultan AbdulHamid. Sultan AbdulHamid'in Duası (English translation)
My Allah, I don't give my pardon in this world and Qiamah to those who make my nation suffer, not me! For me, if they tore me apart, ruptured my flesh with tweezers, burned my palace, destroyed my family, destroyed my dynasty, killed my children in front of my eyes, I would give my pardon in this world and Qiamah, but for the reason of me following my Beloved (SalAllahu Aleyhi and Sallem)'s way, I don't give my pardon in this world and Qiamah to those who made my nation and I suffer.
My Allah! My Allah Whom I give my life for HIS Sacred names!
O AL-'ADL! (The Utterly Just)
YOU are making Armenians who call me as "Red Sultan" and do their best to overthrow me be rended by those who have overthrown me! Who knows YOU will make hangmen be rended by whom?
But, O AR-RAHMAAN (The Most or Entirely Merciful)
If YOU appear with YOUR justice, we will all be ashes! Pity us! Appear for the nation who is in this situation because they lost the Messenger, the Beloved, the Master of the Universe's light with YOUR grace, goodness, favour.
O AL-QADEER! (The Capable, The Powerful)
It can be only with YOUR power to make the carrion crow which took the baby into his beak fall and save the baby. Save my nation who is like the baby in the beak of the carrion crow, my Allah!
O MA'BUD! (Worshipped)
I can't remember missing a fardh prayer in my life! But I can't find the force to argue that this is my only time for prayer! Rather than bending over YOU, I'm stiffening and rather than passing away, I'm squirming in my bed! Forgive this servant who cannot worship YOU, my Allah! If I was able to remember YOU, YOUR Messenger(SAW) just for once in my reign that lasted for years as much as my rosary beads, accept my prayer for the sake of that moment.
O SUBHAN! (Praise, Glory)
Do not refuse this old man's prayer who, on the Day of Judgment, will beg like "my nation, my nation!" at the foot of the Beloved, who are begging like "my Ummah, my Ummah!" now with these shaky hands! Save my nation from the false rescuers and fake salvations that led them to the destruction with the death without "Ba'u ba'de'l-mevt"(The Truth of Resurrection after death); And bestow them the rescuers who will come one day, true salvation!
I have no hope for prosperity that I can have in this world now. At least, don't bring me disaster anymore, my Allah! I feel fatigued! When will I die, my Allah?
Necip Fazıl KISAKÜREK
From the Book "Ulu Hakan AbdulHamid Han"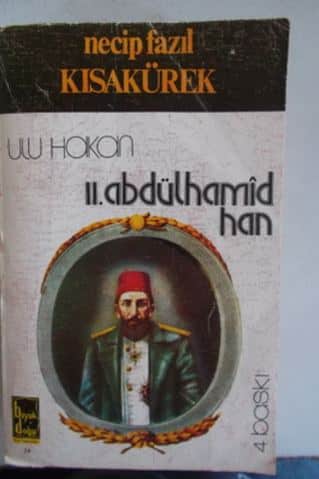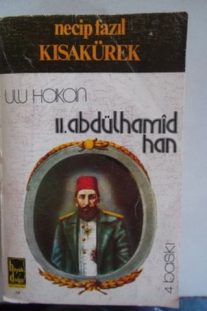 E=mc² An Islamic formula
What would your reaction be if I told you that Albert Einstein found the formula E = mc² thanks to Islam?
I know it's a claim that is not easy for some of you to accept. Let's take a look at this claim together…
First of all, let's briefly talk about what E = mc² means.
This formula involves mass and energy. In it, the square of the speed of light in a vacuum indicates how much nuclear energy falls per kilogram.
Since this formula is very familiar, it is easy for you to find more information. Let's get back to our main topic…
Einstein himself stated it in his own books. "I studied physics, chemistry, and mathematics, but I also read all the metaphysical books. I read the Quran, Torah, Bible and Kabbalah. While finding E =mc², I also benefited from these books."
Mahmud Erol Kılıç, a former ambassador and philosopher, states in his book 'The Spirit of Anatolia' that "Albert Einstein discovered the formula E = mc² in esoteric laboratories".
In 1951, Albert Einstein and the first president of Israel, David Ben Gurion, had a conversation at Einstein's house. During this conversation, they discussed the history of religions, philosophy, and Ben Gurion asked whether an atomic bomb could be made, and whether an even more powerful bomb could be made. Let me give you an interesting information here: he was an Ottoman citizen.
This picture was taken while Ben Gurion was studying at the Istanbul University Law Department. Later, he was expelled from the Ottoman Empire, as his views were found to be very dangerous. Let's get back to our topic.
David Ben Gurion asked Einstein, "Do you believe in a Creator? I heard you don't believe."   Einstein said, "It is my religion to venerate The One who takes care of everything behind nature and creates everything out of nothing." "What is God?", Ben Gurion then asked. Einstein replied that "God is an energy with a mind. It is the transformation of energy into matter and the transformation of matter into energy."
Now let's look beneath the surface at this conversation.
This person, Grand Ayatollah Sayyid Husayn Burujardi. He is someone who has reached the authority of Mufti. In other words, someone who has the depth of knowledge to issue a Fatwa or Islamic ruling. Ayatollah Burujardi relates, "We corresponded with Albert Einstein."
So where are these letters? According to a compelling theory, they are said to be kept in a safe in London. For a long time, their contents were not disclosed until Burujardi mentioned them. There are some statements by the former Iranian prime minister, Mehdevi Kani'nin, who passed away in 2014, on this subject, but we will not talk about it here. Those who are curious can search and find Mahdevi's views on this subject.
In the aforementioned letters, Burujardi quotes Einstein's statements in this way: "After reading the formula E = mc², a light went on in my head knowing  the story of Prophet Muhammad's Miraj  – Miraculous Night Journey. When I read the verses about relativity in the Quran, another light came on in my head."
While the Prophet was traveling from Mecca to Al-Quds (Jerusalem) (Miraj), his blessed body touched a bowl of water and the water began to move.
When the Miraculous Journey ended and Prophet Muhammad returned, the  water in the bowl was still moving. In the letter that Einstein sent to Burujardi, he said, "I found this formula inspired by the Miraj event, the book of Hazrat Ali's Nehcül Belaga (Imam Ali Buyrugu) and the knowledge of Imam-i Caferi Sadik."
At this point, I would like to mention the book of Tevhid-i Mufazzal (Belief and Science) by Hadrath Caferi Sadik. His Holiness Caferi Sadik dictated this book to a student named Mufazzal. The book was written to silence those who were claiming "there is no creator" by some people of his time.
This book is written in the same style as Einstein, but dressed in Islamic clothing. He then said, "Go read this book to those who do not believe in the Creator," and all those who do not believe come to faith after listening and reading.
Let's get back to our topic…
Hadrath Caferi Sadik had a student, Cabir Bin Hayyan. The Greeks say, "The smallest unit of an element is the atom. However, we learned from the knowledge we received from the Prophet Muhammad Mustafa, Hazrat Ali, Hazrat Hussein, and Caferi Sadik "that the atom can split, and if it breaks, and  falls on Baghdad, Baghdad will be destroyed."
When we combine all this data, the correspondence between Einstein and Burujardi and this formula are completely similar to Einstein's inspiration.
The articles he wrote on the theory of relativity that made Einstein famous between 1902 and 1905 also attracted the attention of the Ottoman Sultan of the time. Sultan Abdul Hamid II was aware of this issue as he was aware of everything. Sultan Abdul Hamid had copies of Einstein's articles taken from his house through his intelligence network and brought to Istanbul.
The Sultan had the articles reviewed by two people. One was Ahmed Hilmi Efendi from Filibe, who is the author of the book Amak-ı Hayal. He was a master in subjects such as mathematics, physics, and metaphysics. He is also the Shazeli Sheikh.
The other was Ahmed Süreyya Emin Efendi, the Sheikh of Kadiri and advisor to Sultan Abdul Hamid II who invented the quick-fire cannon. These two significant individuals presented a report to the Sultan after examining Einstein's articles. After the Sultan read the report, he also made the following statement. "E = mc² is an Islamic formula."